Currently I know it is still dang hot outside.. But its crazy to think in a month it will start getting cold! I love fall. All the beautiful colors... and all the fun things that come are coming up!




September starts with Our Anniversary (2 years on 9-8-7), Scrapbooking Expo, BYU Football games, My Birthday- Vacation to Las Vegas, and Halloween! I am a Summer beach bum at heart but I love love fall too! By the end of a long hott summer I am ready for fall!

For our anniversary Clint is in charge of it this year (each year we take turns) The only thing he told me is it has a "theme"?... I am excited to just have time with him. I can't believe its only been two years. We have been through so much together. Clint is my best friend! I can't imagine life with out him by my side anymore. I love making dinner for him every night. Supporting him each day. Having dreams and goals with him. I am so excited for the next year of our life together. But hopefully it will be less eventfully! Sometimes I honestly don't understand what I did to be so blessed to have such an amazing man by my side! I love you Clinton!

The scrapbooking expo!!!!!!!!! 10 plus straight hours of scrapbooking bliss! http://www.scrapbookusaexpo.com/
Amazing deals on scrapbooking supplies!!! Like 25 cents a sheet on Scenic Route paper! 100% girl time!
Rise, all loyal Cougars and hurl your challenge to the foe.
You will fight, day or night, rain or snow.
Stalwart men and true
Wear the White and Blue.
As we sing, get set to spring.
Come on Cougars, it's up to you!
CHORUS:
So Rise and Shout, the Cougars are out
And on the trail to fame and glory.
Rise and shout, our cheers will ring out,
As you unfold your vict'ry story.
On you go to vanquish the foe
For Alma Mater's sons and daughters.
As we join in song, in praise of you, our faith is strong.
We'll raise our colors high in the blue,
And cheer the Cougars of BYU.
Having plans every Saturday from September to the end of November!!!





Help me pick out a new pair of boots for the fall! I want some tall light brown boots... that our flat or have a
tiny
wedge or heel. Here are the two pairs I have found that I like that aren't going to totally
brake the wallet
1
http://www.journeys.com/product.aspx?id=139656&g=girls&p=shoes&c=817&m=SM
2

http://www.journeys.com/product.aspx?id=139623&g=girls&p=shoes&c=817&m=SM
What do you think or have you seen any other cute pairs?
I turn 21!! I know I know I am still a baby! lol! But it does mean that I can go to Vegas and be able to get into places! We are hopefully going to go with some friends but either way its going to be a blast. I am really excited. I want comments on fun things to do while we go and the best places to eat though...



For Halloween I like for Clint, Sky, and me to all dress up as the same "theme" I guess is the best way to put it. Last year... for those of you who don't remember I was a Cowgirl, Clint was a farmer, and Sky was a pea in the pod! Cute huh?!




So this year we are going to be animals.. I am going to be a kitty cat, Sky is going to be a monkey, and Clint is going to be a Cougar! (If I can find a way to dress Clint up as a cougar... without paying 500- 200 dollars for a mascot costume)


Now what I am NOT excited for... after fall ends what happens? come on y'all know this. WINTER COMES! Nasty, wet, cold, snowy, winter comes! Utah winter! That starts anywhere from October to November and last until around march!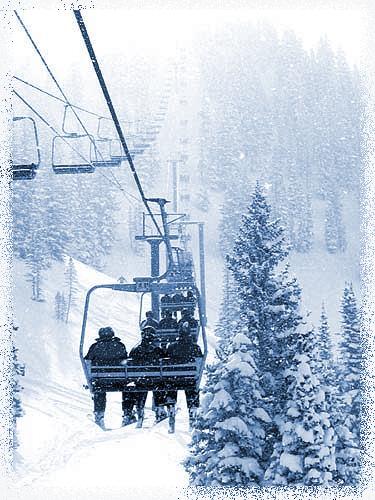 I love the first snow because its always so pretty and I love Christmas time. This year Sky will be old enough to play in it and we can take him sledding. That will be great but the 3-5 months of freezing stinkin' weather is NOT worth it! Well atleast it is only one more year.. I will have one last white Christmas and then The South here we come!